 Graduation Requirements
To be eligible for graduation from Maplebrook, a student must attend the school for a minimum of two years. Maplebrook offers a fully-approved New York State High School Diploma.
High School Diploma Requirements:
Minimum two full years attendance at Maplebrook
Achievement of educational goals of the student's Individual Education Plan in effect during the school year in which the diploma is awarded
Minimum of 13 years of school attendance
Minimum of 22 credits as follows:

English – 4 units
Social Studies – 4 units
Mathematics – 3 units
Arts – 1 unit
Science* – 3 units
Health Education – 0.5 units
Physical Education – 2 units
Electives – 4.5 units
*One unit of Science must include Technology
** In some instances, a student may be recommended for graduation because they need to move on to a different program without having fully satisfied the criteria for either of Maplebrook's diplomas. In these cases, a Certificate of Attendance is awarded.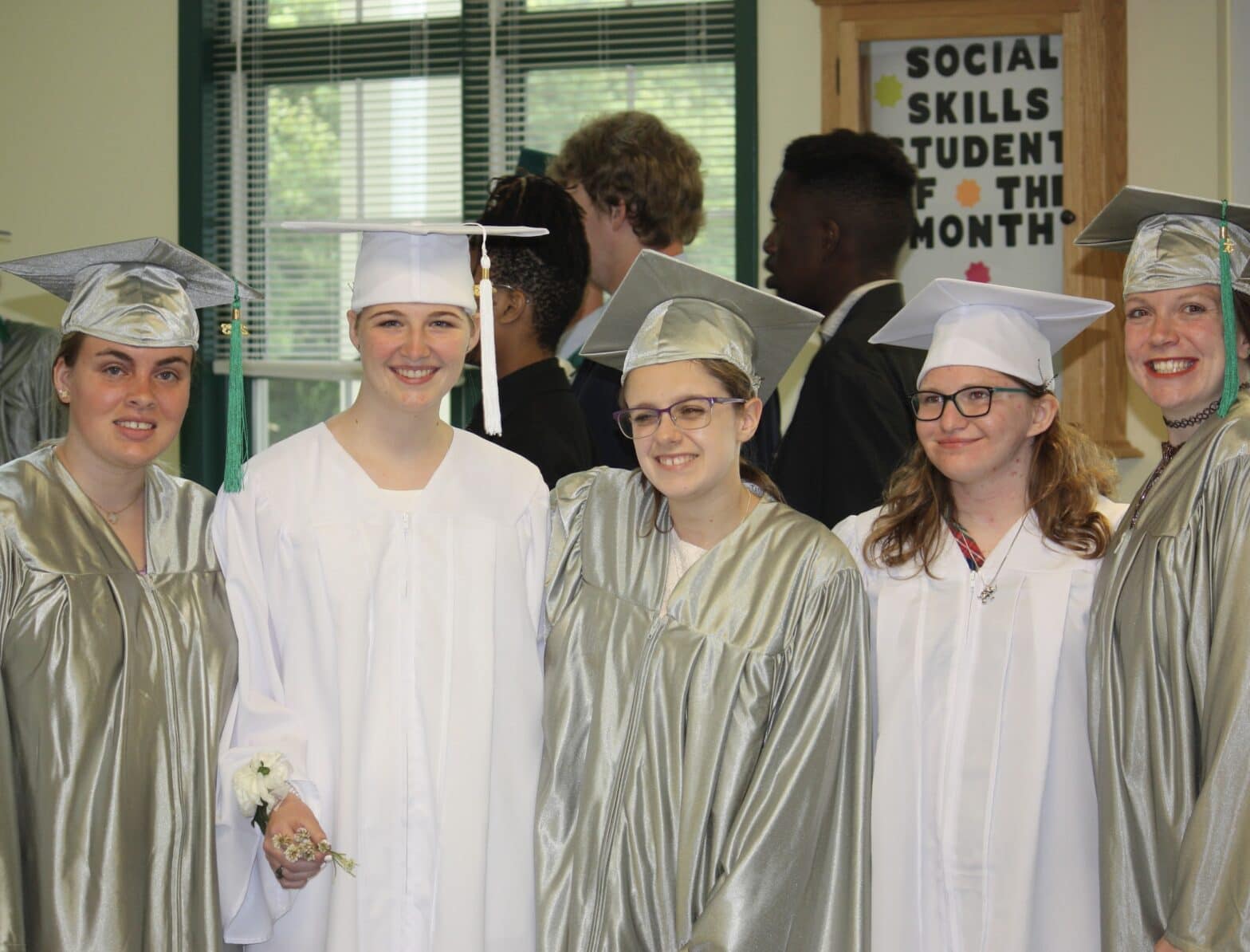 Complete the application and email the information listed below to: admissions@maplebrookschool.org.
Latest psycho-educational battery (within 3 years), including the WISC/WAIS
Academic achievement data (Woodcock-Johnson, KTEA, WIAT, etc.) including grade equivalents]
Transcript
Medical/social reports containing information necessary for your child/student's well-being.
Other pertinent information may be requested by the Admissions Office. Once the application is received and the above materials are reviewed, a visit to the school and interview will be scheduled.
The Admissions Office will contact you to set up an appointment. Visits are scheduled through the Admissions Office and include a student-guided tour of the campus.