 Legacy of Dr. Roger Fazzone
When we think of legacy at Maplebrook, there have been many who had a hand in shaping the school to help it endure for 78 years. One of the most important characters in Maplebrook's history is Dr. Roger Fazzone. Serving proudly as the school's third Head of School, his vision paved the way for the school to be what it is today because of his hard work, innovation and enduring belief in the mission.
We pause and reflect on all that we have been through together over the years: triumphs, challenges, improvements, setbacks, joys, crises, dreams realized, shared sorrows, and friendships forged. With the strength of our community, a strength built on a deep commitment to our shared values and mission, our hearts are filled with fond memories of a life marked by character, competence, conscience, compassion and commitment. It has been an honor beyond imagining and a joy to have been given the opportunity to have our lives touched by Dr. Fazzone.
He was passionate about education and equally passionate about providing a well- rounded educational experience for students with learning challenges. Forever the educator, he told Maplebrook's story with vigor and love, making sure everyone who heard it clearly understood the importance of our work here. Through the years, he traveled domestically and internationally to represent Maplebrook and spread the word about the unique school he helped build. When you arrive on campus, experience the beauty of the serene campus and witness the positive energy, you can feel Dr. Fazzone's influence. As the author of a book showcasing Maplebrook's history, Where Dreams Come True, he helped orchestrate that reality for students, their families, staff and alumni.
Always willing to lend an ear, when you spoke to Dr. Fazzone, he made you feel like you were the most important person in the room. He was a psychologist, writer, creator, mentor, community supporter, and friend. We will work tirelessly to honor his memory for years to come.
Carpe Diem, Doc.
Gifts to the Dr. Roger A. Fazzone Memorial Fund will ensure that his memory is preserved and future students will benefit from a Maplebrook education.
To Make a Memorial Donation
Please make checks payable to Maplebrook School
Mail your check to:
Maplebrook School
Route 22, Amenia, NY 12501
Attn: RAF Memorial Fund
MBS Eagle ($5,000 +)
MBS Ambassador ($3,500 – $5,000)
MBS Friend ($1,000 – $3,500)
MBS Angel ($100 – $999)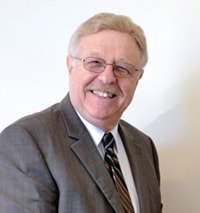 Dr. Roger Fazzone
Celebrating The Legacy of Dr. Roger Fazzone
 You can also make your donation online by scanning the QR code below