 Art Institute Maplebrook
We envision a world where the creation and study of the arts enhance learning and community on all levels.
The Art Institute will organize art exhibitions and performances as well as conduct programs for the study, appreciation and creation of art across various cultures and perspectives of an ever-changing world. Its activities will be integrated with the School's art program and extend beyond to the community at large.
AIM envisions a space where the creation and study of the arts are fostered. The gallery's 12 foot walls and 3,297 square feet of exhibition space with moveable partitions enables the Gallery to accommodate artistic expressions of all scales and formats. The Gallery will play an important role in the activities of AIM, i.e. the location of exhibits, performances, programs, and classes, many of which will be open to the Maplebrook students and to the surrounding area.
Join the AIM Gallery in celebrating the life and work of Carl T. Linden, internationally recognized medical illustrator and master watercolorist. The art collection spans his travels to Majorca Spain in 1930s to his retirement in Vermont in 1960s. He moved to Amenia from Pittsford, Vermont in 1976.
He loved to paint water and boats, from the Chicago piers, were he got an early job as a clerk, to the fisher people of the Mediterranean Sea, the Alabama bayou, and off the coast of Maine. His delicate use of translucent pigment and flowing pools of water create sublime images of sunlit moments that continue to fascinate decades later.
For over 20 years he illustrated Dr. Philip Thorek's medical school textbooks. His illustrations were noted for their clarity and ability to connect true anatomic relationships. Several of these will be on display at the school along with a collection of oil paintings and watercolors.
Add to your collection!!! All the work will be for sale to benefit programs at the school that Carl's daughter, Ann worked so passionately to develop. To come see the display, please contact the school for an appointment.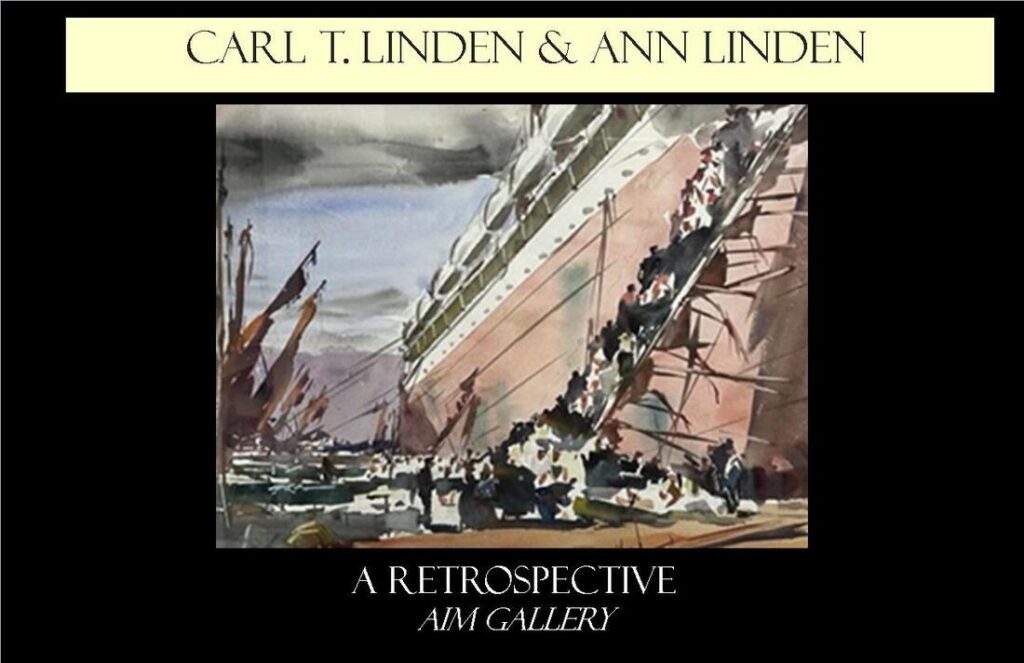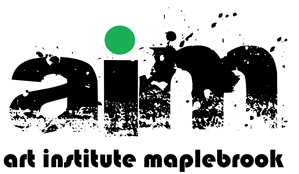 ART INSTITUTE MAPLEBROOK
Contact:
To participate in the activities of AIM or if you wish to discuss being included in future exhibits, contact Jessica Hamlet, Curator of the AIM Gallery, at
 jhamlet@maplebrookschool.org.
Carl T. Linden & Ann Linden
THE RETROSPECTIVE
Available to show by appointment only.
Call Jessica at
845-373-9511 x 253