 R.I.S.E. Program
The R.I.S.E. Program was developed as a tool to increase self-esteem and responsibility, as well as instill values that will enable students to make appropriate choices and enjoy life to its fullest. This program recognizes the fact that students who experience ongoing difficulty in learning frequently develop a chronic problem of poor self-concept.
The carefully crafted incentive system provides external support for each student's continued success. The R.I.S.E. Program promotes a healthy view of self, based upon real accomplishments. The success of the program has fostered numerous program innovations to support students such as character development, the acquisition of positive social skills and independence.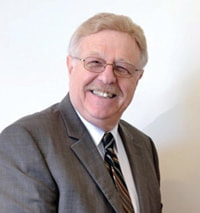 Roger A. Fazzone, Ed.D.
About the Author
Roger A. Fazzone, Ed.D. earned his BA in psychology from Fairfield University, a Master's in psychology from Pepperdine University, certification in School Psychology while attending New York University and his Doctorate at Nova Southeastern University.
 His more than forty years working with students with learning issues has afforded him rich experiences which contribute to the R.I.S.E. Program.