 April 15, 2023
Vocational Opportunities
Vocational Opportunities
For more than 25 years, Institute students have gained valuable exposure to a variety of vocational opportunities that not only provides a full resume of work experience, but enhances their future earning potential. Our Director of Experiential Learning has developed a carefully crafted internship program whereby students are learning crucial work skills through an apprenticeship model. Institute students interview and are placed in jobs that correspond to their college major and/or certificate area.
Of our approximately 65 work placements, sample vocational areas include:
Child Care
students experience the joy of working and teaching young children. They are responsible for monitoring child safety, interaction with children and communicating appropriately with both staff and parents.
Veterinary Assistant – students get to work with animals and learn important on-the-job skills like handling and restraint, providing emergency first aid to animals, maintaining and sterilizing surgical instruments and equipment, obtaining animal health histories, using veterinary terminology and much more.
Elder Care
students learn the importance of working with the largest growing number of individuals in the US. Student employees assist with room visits, activities, patient transport, mail distribution and record filing.
Food Service/Catering
students interested in the culinary arts work in a variety of settings such as restaurants, food service providers, schools and hospitals. Focus is put on food preparation, sanitation, kitchen maintenance and operation, inventory, ordering, Board of Health regulations and customer service.
Administrative Assistant
a variety of office-related tasks are taught in this area. Photocopying, mail distribution, filing, telephone and keyboarding skills and computer skills are a focus.
Retailing
students work in several busy retail operations in the community. They range from grocery, hardware, clothing, department stores, florists, coffee shops, etc. Focus is placed on proper customer relations, demonstrate marketing skills, utilize cash registers/scanners and learn about the products for sale.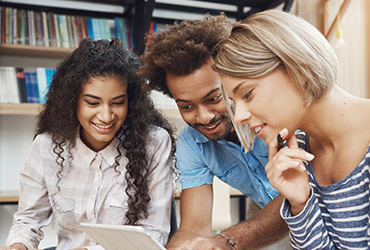 Get started with your education right away